How Chris Pipkin Balances Acting and SoulCycle
September 9, 2016
hen CHRIS PIPKIN isn't leading the pack, he's rocking the small screen on shows like The Real O'Neals and If Loving You Is Wrong. He shares how he balances acting and SoulCycle, what keeps him motivated, his SOUL mantra and more…
How did you discover SOUL?
I discovered SOUL through my childhood friend, Rashad Campbell. I moved to L.A. in January of 2014 to pursue my acting career. Initially, I was a salesman working 50+ hours a week, but about three months after my move to L.A., Rashad told me that I should try SoulCycle. His brother's girlfriend is
instructor Kaili Stevens
, who also works in the corporate office, and he connected us via email (I'll never forget, because she said nice to e-meet you, and I thought that was so clever). After a few email exchanges, Kaili set me up with some bikes and I took my first class on Memorial Day in 2014.
What made you want to be an instructor?
My first class was with
Lauren Bruker
in West Hollywood. I was cheeks (terrible) at riding the bike. After a few rides with LB, the biggest thing that stuck out to me was the last song — I fell in love with the feeling that came with it. I started to realize that I wanted to inspire people like that. I want to make people feel like anything is possible. I started to meet more of the staff and the instructors and the positivity was contagious. A smile was consistently on my face every time I was at SOUL.
How long have you been leading the pack?
I've been leading the pack since November of 2014. During the final song of the first class I taught, someone started waving their towel in the air. It inspired another person to do the same and so on. I started to wave my towel and before I knew it every single person in the room was circling their towels in the air like a helicopter right before the last run home. From then on, I felt the biggest sense of security with SOUL.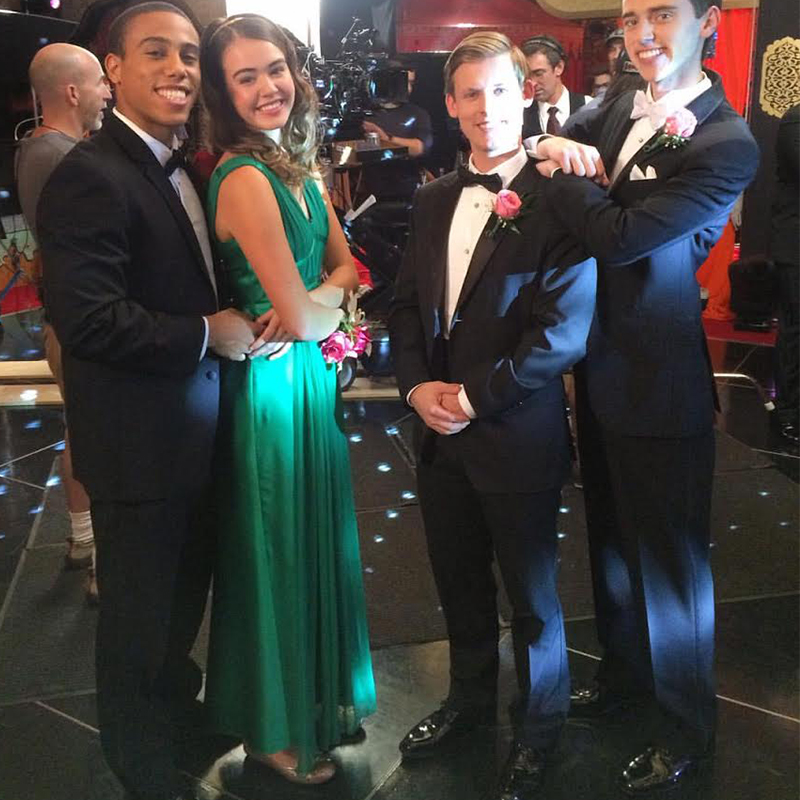 Tell us about your foray into acting. How did you get into it?
In 2010, I was approached in the mall and asked would I want to be a model/actor, and I said yes. I drove up to New Jersey with my parents and girlfriend and met with an agency, but it wound up being one of those places that said, if you give us thousands of dollars we will make you a star. My dad was so upset he stormed out, and even told everyone waiting in the lobby that they were going to ask them for money. However, that experience really sparked my interest, and I started to research to find the best way to start. My ignorance didn't help much though, so I decided to just take an acting class in January 2011 at Montgomery County Community College in Pennsylvania. It was the best decision I've ever made.
What has been the biggest challenge in balancing acting and SOUL?
There are days when I teach a triple and also have one to two auditions in the same day. It can become slightly overwhelming because I'm focusing on getting my lines down, getting to work on time through this crazy traffic and getting enough rest so I can perform at my best. Mentally, it's draining, but if these are my problems, I am 100 percent okay with that.
What about the biggest reward?
Living my dream. I moved here to be an actor and I am now a professional actor. I know people that have not taken risk because the odds are too slim. It is also worth it to show people that if I can do it, so can you.
How does acting and performing influence you on the podium, and vice versa?
It gives me vulnerability, the willingness to be open. On the podium, you have to be free of anything that holds you down; that commitment inspires everyone else to let go. When they are dancing, laughing, crying and pushing to be and doing the best they can, it is liberating. I find that same thing when I am at an audition or on set. If I don't allow myself to be vulnerable, it doesn't work.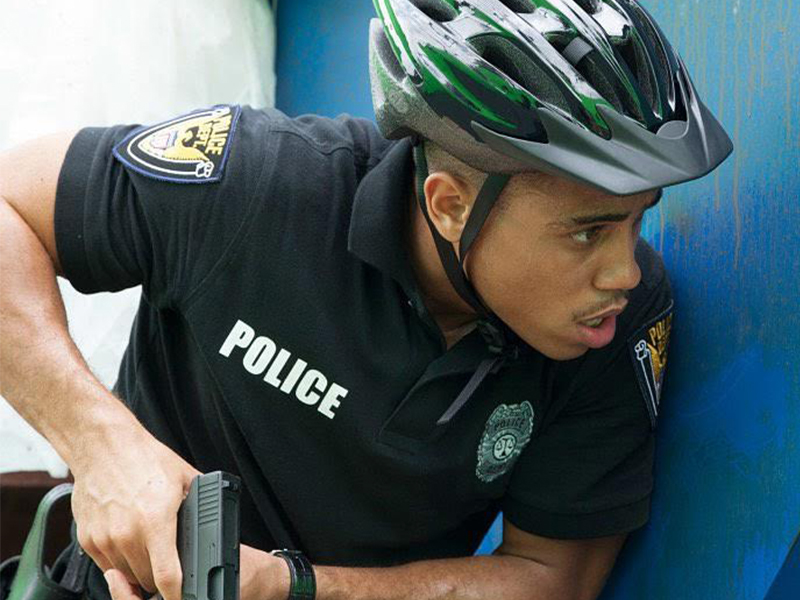 What's your favorite role you've played?
It's hard to choose a favorite, but I would have to say "Pete Davis" on Tyler Perry's show on OWN called If Loving You Is Wrong, because that is the role I've experienced the most so far. I'm a fun-loving good cop on the show, and he often gets himself into trouble when he's trying to do too much of the right thing. It is drama-filled, but I love playing that on screen. I'm also on The Real O'Neals on ABC playing a high school student. That's super fun — plus the show is hilarious.
What has been your biggest life-changing moment so far?
When Tyler Perry cast me in If Loving You Is Wrong, he told me, "Chris — as of now, you are in three episodes. You may die — I'm not sure yet — but as of now you are in three." I was so excited I said, "If it were three lines in one episode I would still be jumping for joy." The amazing thing was that those three episodes turned to five, to seven, to nine, to 15 and now 26 episodes. I couldn't be more grateful.
Your SOUL mantra is…
"You are who you are. Show me."
What I mean by that is there is no one else that can be you the way that you can be you. Don't stop yourself because you fear being judged. Don't stop yourself because you think you can't do something. When I'm teaching, I like to turn the lights off and ask, "How do you treat yourself when no one is watching?" We are who we are and I want us to love everything about ourselves.
Who is your hero?
Every black man that paved the way for equality — people like Jack Johnson, who was the first black heavyweight champion of the world, all the way up to Barack Obama. The fact the segregation didn't end until the middle of the 20th century makes me super thankful to everyone that had to sacrifice something for us to live a better life.
Your song of the moment is…
"Alive" by Sia! I play this song when I need a reminder that we can be or do whatever we want in live. "I'm still breathing, I'm alive."
Anything else to add?
To every one in my hometowns of Cheltenham and Philadelphia, to every kid that is passionate and has dreams of doing something they love, to every person that is afraid to take a risk — I'm right here with you! I am no different from you, and we are all capable of making our dreams a reality. If I can do it, so can you… and I'm just getting started. SO LET'S DO THIS!