Emily Larger Talks Tap-Backs, Back Tucks and Musical Monday
October 21, 2016
roadway is a special part of New York City culture, and instructor, singer and dancer EMILY LARGER is bringing that to the pack! She shares the inspiration behind her bi-weekly Musical Monday rides, why she loves rocking the podium show tunes and more…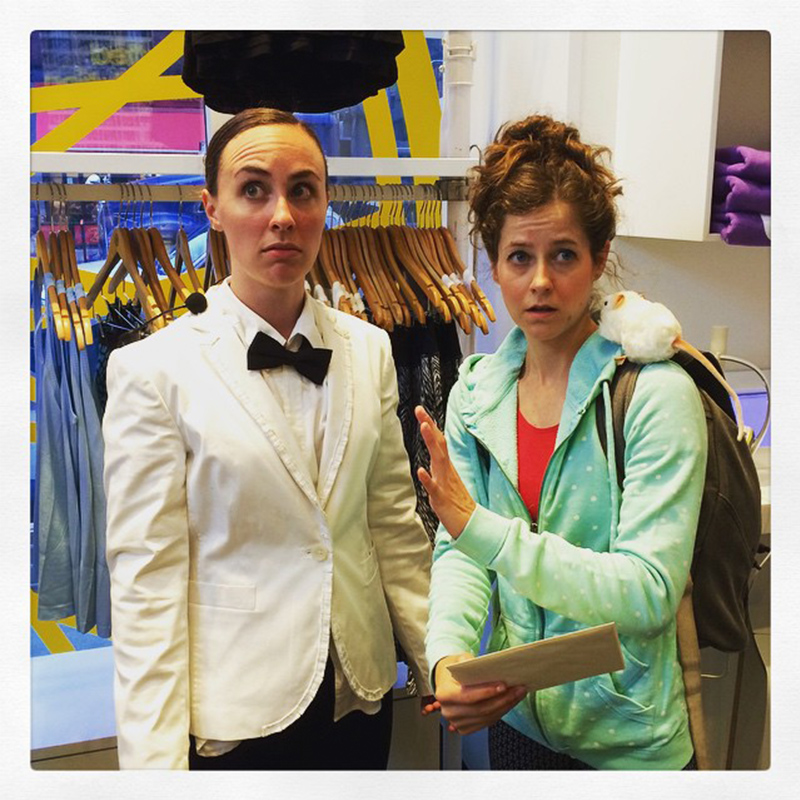 What brought you to SoulCycle?
My SOUL journey began when my friend (and fellow instructor!)
Louise Gassman
helped me get a job behind the desk at the ORIGINAL studio on West 72nd Street. I worked the desk on and off between performing in regional and touring productions for about four years. When I felt ready to stay put a little more often and wanted to focus on building my performing career in NYC, I decided to audition to be an instructor. I've been proudly teaching since 2012.
Amazing! So tell us, what exactly IS Musical Monday and how did it begin?
First of all, Musical Monday is my most favorite thing to have happened in the eight years I've been in the SOUL community! I moved to New York City to pursue musical theater, and I still am actively auditioning and performing while teaching at SOUL. It's not always an easy balance — in fact, it's RARELY an easy balance.
Louise became an instructor a few years ahead of me, and I had been to a few Tony Awards theme rides that she had done. Once I was through instructor training, it naturally became something we did each year as a team. During The Tony Awards season in 2013, it just so happened that a lot of my good friends in the Broadway community did not have summer work lined up. We were all a little starved to create something (and just generally feeling down on ourselves…). So Louise and I decided to enlist our amazing professional friends to sing and dance live at the ride at
West 77th Street
.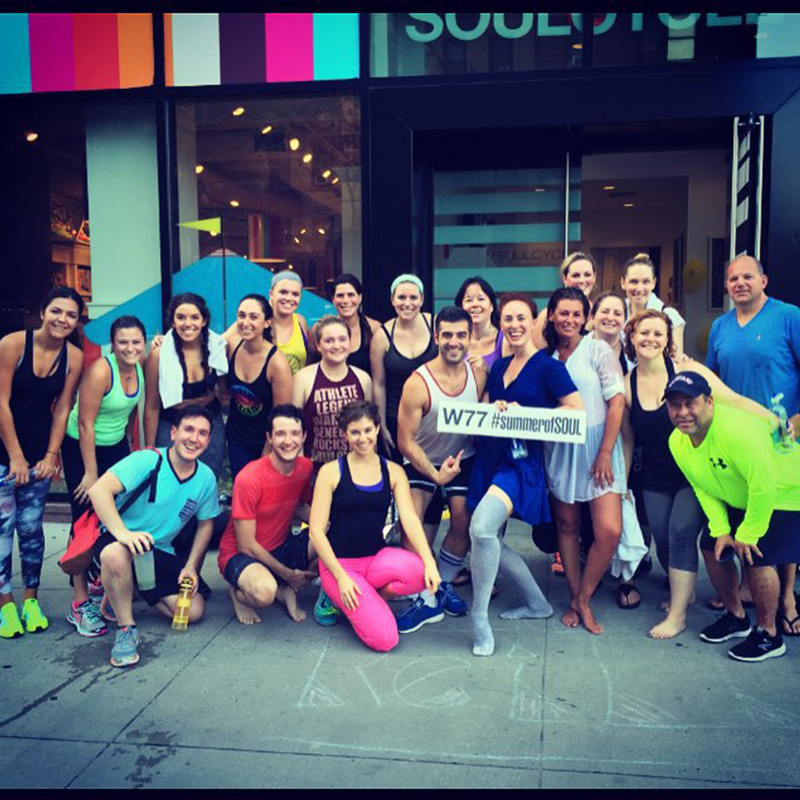 That sounds so fun!
The response from riders was UNREAL. I believe I shouted at the very end of the ride — after the stretch where my good friends Matt and Kate sang live from Once and made everyone cry — "DON'T YOU WANT TO DO THIS ALL THE TIME? CAN WE DO A WEEKLY MUSICAL MONDAY OR SOMETHING?!"
We're guessing they all said, "yes!"
Yes, starting the summer of 2013, we were all in for a musical theme ride every other week at W77 — always with supremely talented people popping off their bikes to sing, or pull a tap board to the front of the room and dance, or throw on a wig and heels and stomp up and down the rows. Whatever seemed appropriate for that particular week.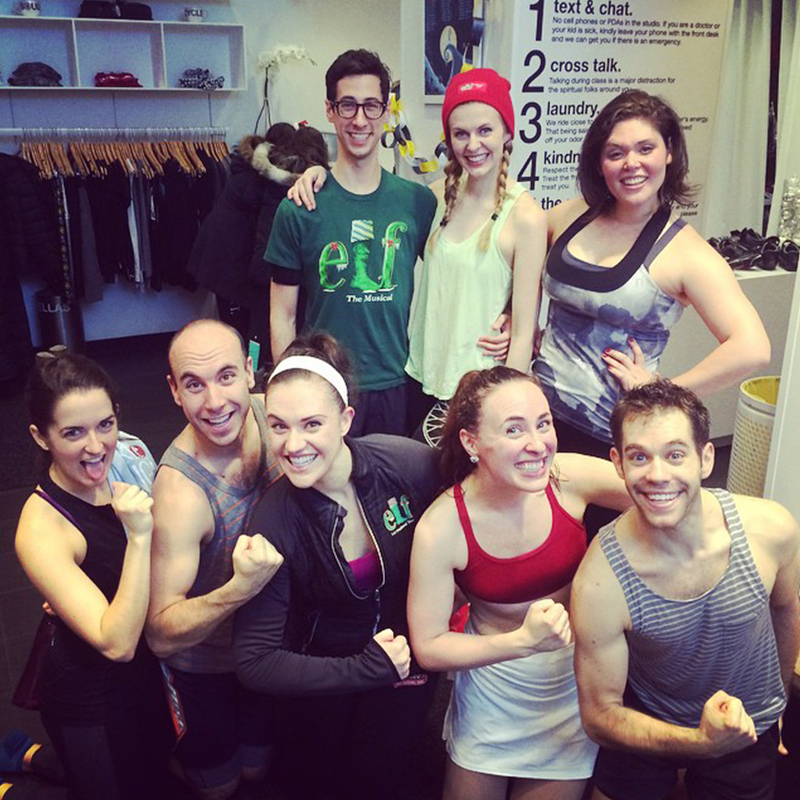 How does riding to show tunes compare to EDM, hip-hop or pop music?
In my opinion, music is music. If there's a beat, I will learn it and find it and bring you to it easily. (And if there's not a beat, I have other creative solutions…). I always hope riders can trust in the instructor to make the workout happen. I also think musical theater can be incredibly fun to ride to because it tends to have more surprises than pop, EDM, hip-hop or anything else that you're used to riding to at SOUL.
There will be tempo changes and time signatures you may not be used to navigating on a bike (Hello, Sondheim ride. Hello, Jason Robert Brown ride.). But as long as the teacher knows the music, you won't be worrying for a moment that it's different from your normal class. Personally, I will always find hills, jumps, sprints, arms, tap backs, etc. And also belting and jump splits and jazz hands and emotion and costume changes and buttons and the occasional back tuck.
Back tucks? Jump splits? How do you make those happen in the studio?
There is JUST enough room between the podium and the front row if you know what you're doing. ;)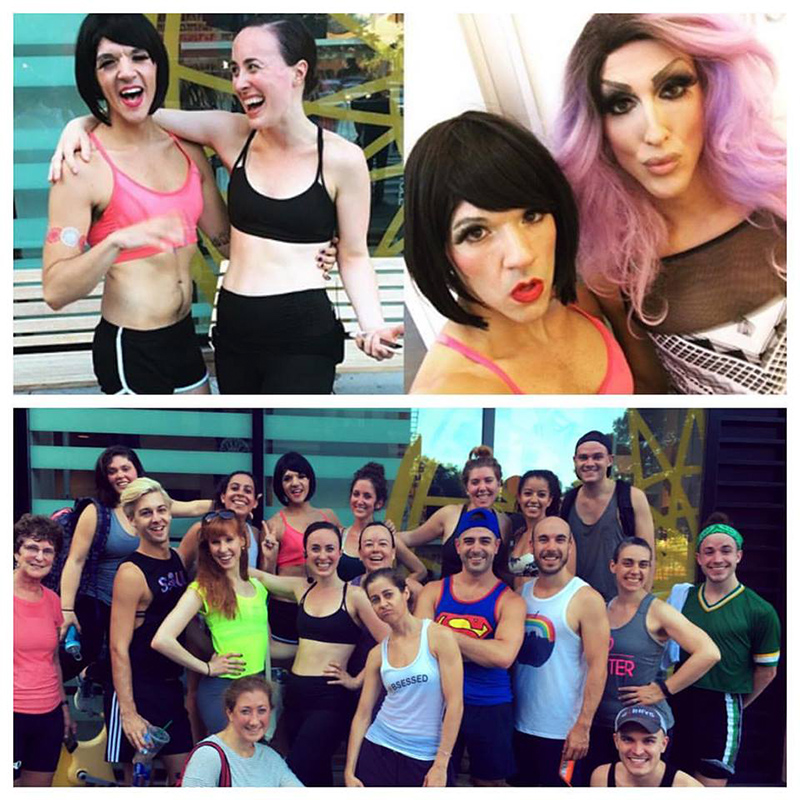 What has been your favorite Musical Monday so far?
That's impossible. There was a recent Drag on Broadway ride that covered Kinky Boots, La Cage and Pricilla, to name a few. There were a lot of wigs and ferocious lip syncs that day. My friend Marti Gould Cummings made an amazing guest appearance. Nothing like full beat at 4:30 in the afternoon.
The Sondheim ride will also always live in my heart! I dressed as my hero Elaine Stritch, and and I've never been so proud of myself counting and cuing complex music. Matt Kopec (TriBeCa studio manager and extraordinary actor) sang "Being Alive." That's never been topped.
The Kander and Ebb ride was incredible. A Chorus Line kicked ass. And Spring Awakening! My friend David took the podium and did "Those Who've Known" in sign language! Comden and Green and Bernstein when Andrew Chartier basically performed ALL the best parts from Singin' in the Rain in the space between the podium and front row. Ah!! My friends inspire me.
And of course the second Musical Monday ever when Kristin Chenoweth came for her FIRST CLASS. That. That was a great day.
Wow! That must have been so exciting to have her there. You're also an accomplished performer yourself. Do you ever sing at the rides?
I try to be a teacher first and foremost at the rides, but if there's a song that speaks to me within the theme of the week, ABSOLUTELY. (Let's be real...yes. I usually sing.)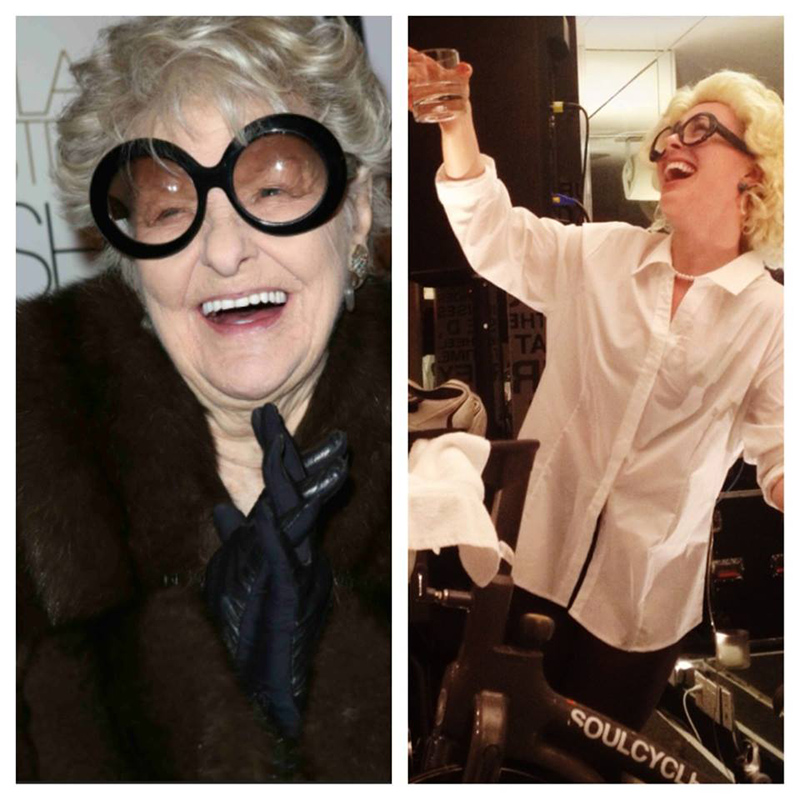 Tell us about this new three part Andrew Lloyd Webber series.
I'm so excited for these classes! I actually JUST finished a production of Evita when SOUL came to me about doing this special three part series. ALW is all over my life right now!
We're celebrating Andrew Lloyd Webber having THREE shows currently running on Broadway with three special Musical Mondays: School of Rock, Cats and The Phantom of the Opera. School of Rock kicked things off on October 10th, and we actually had a few of the unbelievably talented kids from the show come to ride. They killed it! Next up will be Cats on October 24th and then Phantom will be our finale on November 7th. Always at 4:30 PM. Always at West 77th Street.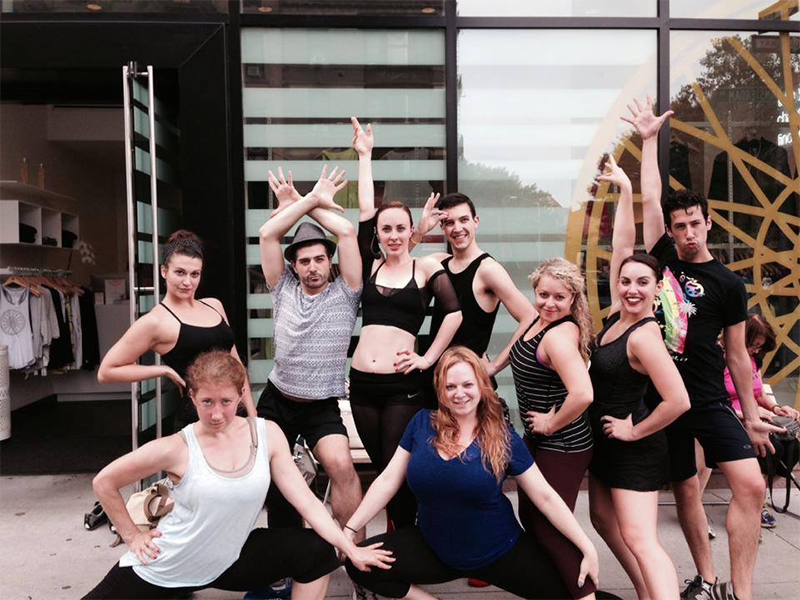 What makes these rides so special to you?
Other than the fact that is combines two things that I love with all my heart? Not only does it always inspire me to see my talented friends TEAR DOWN, I love watching the riders reactions. Not only the performers, but often to the music itself. There's nothing like a room of people moving AND singing together. We live in such a very special city where Broadway is part of the cultural identity. If a SoulCycle class can convince, remind or inspire anyone to go see a Broadway show, that makes me very happy lady.